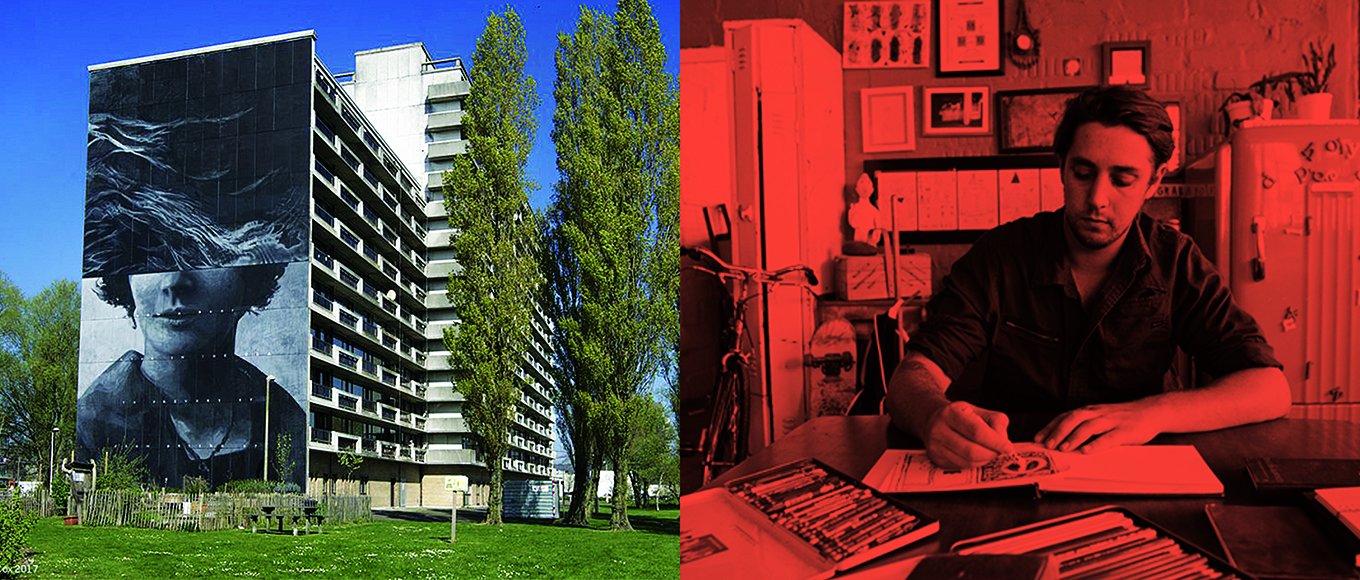 RICKY IS A SELF-TAUGHT ARTIST BORN IN JOHANNESBURG IN 1984 AND NOW WORKING AND LIVING IN CAPE TOWN SOUTH AFRICA. HE IS WELL KNOWN FOR HIS LARGE-SCALE MURALS THAT CAN BE SEEN IN CITIES ALL OVER THE WORLD, FROM CAPE TOWN TO ISTANBUL AND KATHMANDU.

HAVING PAINTED UNDER THE PSEUDONYM FREDDY SAM (HIS TWO GRANDFATHERS NAMES COMBINED) SINCE 2010, HE HAS NOW CHOSEN TO WORK UNDER HIS REAL NAME. HIS PAINTINGS EXPLORE THE NATURE OF NON DUALITY AND INTERCONNECTEDNESS FOCUSING ON BRINGING TO LIGHT RELEVANT SOCIAL ISSUES. HIS INTENTION WITH HIS MURALS IS TO CREATE ARTWORK THAT HAS MEANING TO THE COMMUNITY WHO WILL LIVE WITH THE MURAL AND TO REPRESENT A UNIVERSAL IDEA THAT EVERYONE CAN IDENTIFY WITH AND BE INSPIRED BY. HIS STUDIO WORK HAS BECOME THE ANTITHESIS OF HIS PUBLIC MURALS AS IT ALLOWS FOR A MORE MEDITATIVE ENVIRONMENT TO CREATE AND ALLOWS FOR HIM TO EXPLORE DEEPER INTO HIS IDEAS WITHOUT COMPROMISE.
ARTIST NETWORK PROGRAM | RICKY LEE GORDON
"I FIND THAT PERSONAL RESONANCE ALLOWS FOR A TRUE CONNECTION AND TRUE INSPIRATION, THEREFORE ART HAS THE POWER TO MANIFEST AND EFFECT WITH IN ANOTHER BEING, AND THAT IS TRULY BEAUTIFUL. SO IN ESSENCE I GUESS, I AM TRYING TO CREATE BEAUTY IN MY WORK THAT ALLOWS FOR BEAUTY IN OTHER PEOPLE." TAKE A LOOK INTO THE ARTWORK AND INSPIRATION OF ANP ARTIST RICKY LEE GORDON AS HE BRINGS MEANING TO THE COMMUNITIES WHO LIVE NEAR HIS MURALS; REPRESENTING IDEAS THAT EVERYONE CAN IDENTIFY WITH AND BE INSPIRED BY. VIDEO BY ADRIAAN LOUW.