Save €20 for every €100 spent

Offer valid until 03/04/2023 midnight. Instant discount of €20 per €100 spent (€100 maximum discount per basket) on the new Spring-Summer collection, indicated by the mention "20x100", excluding discounted prodcuts, technical products and accessories (Swim, Surfing, Snowboarding, Skiing, Skateboarding). Offer cannot be combined with any other commercial operation in progress. Offer valid at participating stores.

RVCA SPORT GIVEAWAY - Enter to win a 500€ voucher shopping spreer - Enter now

RVCA INSIDER - FREE SHIPPING & RETURNS FOR MEMBERS - Join now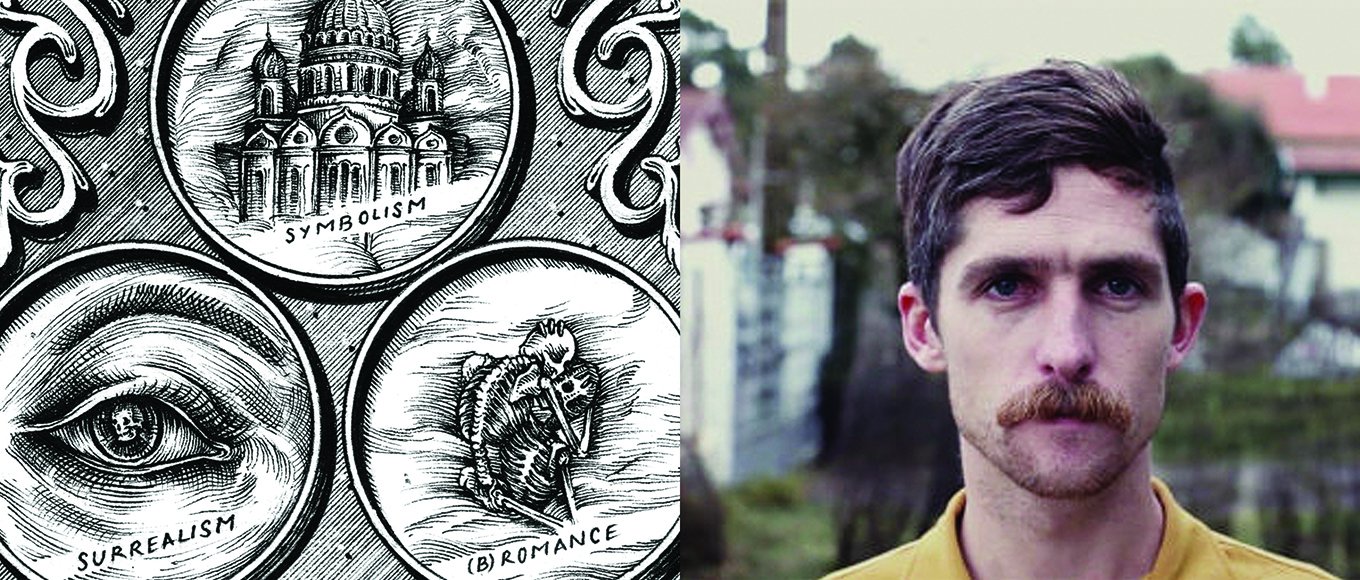 Searching for reality in the unconscious, broadening the human logic with absurdity, following a philosophy based on irrationality — French artist Benjamin JeanJean draws the inspiration for his work from the surrealist movement. Surreal means 'unreal', something that only exist in our dreams, and it's those covert dreams that the 28 year old wants to bring to life with his drawings and photographs.
"Everyone sees something different in my pictures, depending on their individual perception and associations", says BJJ. "In fact I'm only providing them the object and their imagination turns it into a symbol.
Based in Southwest France, Benjamin JeanJean's artwork stands for a neo-symbolism based on contemporary aesthetics. By combining linear elements with ephemeral objects he creates subtle sequences of the modern world that provoke images and emotions but leave the observer to associate with them.
TRUE STORIES | BENJAMIN JEANJEAN
IN NOVEMBER 2016, ANP ARTIST BENJAMIN JEANJEAN SPENT A MONTH LIVING AND DIVING INTO THE LIFE STORIES OF ALI, FIRAS AND OTHER WAR REFUGEES COMING FROM MIDDLE-EAST TO CAPTURE AND WITNESS THEIR TRUE STORIES… WITH HIS SIGNATURE DRAWINGS AND ILLUSTRATIONS, JEANJEAN COMMITTED TO BRINGING TO LIFE THOSE WORDS AND MOMENTS AS TOLD BY THOSE WHO HAVE GONE THROUGH SUCH UNFORGETTABLE LIFE-CHANGING EXPERIENCES. AFTER A COUPLE OF MONTHS' SHOWCASE AT ADHOCPAD GALLERY IN VIENNA (AUT) THAT KICKED-OFF WHAT HAS NOW BECOME A LONG-TERM PROJECT FOR THE ARTIST, BENJAMIN WILL LAUNCH A SECOND #TRUESTORIES SHOW AT MONIKA STUDIO IN BORDEAUX (FRA) ON MAY 5, 2017 ; THE SHOW WILL BE ON TILL EARLY JUNE'17.

BASED IN SOUTHWEST FRANCE, BENJAMIN JEANJEAN'S ART STANDS FOR A NEO-SYMBOLISM BASED ON CONTEMPORARY AESTHETICS. AS AN ARTIST HE IS NORMALLY LOOKING FOR INSPIRATION IN THE UNKNOWN, A SURREAL WORLD THAT LIVES FROM PEOPLE'S DREAMS, THOUGHTS AND FEARS. BUT AFTER HAVING MET ALI AND OTHER REFUGES DURING AN ART PROJECT IN VIENNA IN 2016, HE WANTED TO STEP OUT OF THIS IMAGINARY SANCTUARY. TO BRING REALITY TO LIFE. TO ILLUSTRATE THE REALITY OF REFUGEES. TO TELL THEIR STORIES. TRUE STORIES. "THE ESSENCE OF MY ART DIDN'T CHANGE THOUGH. I WANT PEOPLE TO LOOK CLOSER. THIS IS WHEN THEIR IMAGINATION KICKS IN AND THE UNCONSCIOUS TAKES OVER. SKULLS, FOR EXAMPLE, ARE ONLY SKULLS AT FIRST GLANCE. BUT IN FACT, THEY REPRESENT ANY HUMAN: BLACKS, WHITES, SYRIANS, AUSTRIANS, AMERICANS, GOOD PEOPLE, BAD PEOPLE, WORKERS, DOCTORS, POLITICIANS, YOU, ME. WE ALL HAVE A SKULL, WE ALL ARE HUMAN BEINGS. THERE IS A STORY BEHIND EACH HUMAN, AND EACH STORY IS WORTH BEING TOLD." -- BENJAMIN JEANJEAN.

VIDEO:
DIRECTED/EDITED BY SEBASTIEN CHEBASSIER (ENARRO PROD.)
FILMED BY CHRISTIAN FISCHER
MUSIC:
BAND : CONCORDE
TUNE : BE COLD
ALBUM : SUMMER HOUSE
TAKE A LOOK INSIDE: BENJAMIN JEANJEAN
TAKE A LOOK INSIDE: RVCA EUROPE ADVOCATE BENJAMIN JEANJEAN FILMED BY PIERRE DAVID AND EDITED BY PIERRE AND SEBASTIEN ZANELLA (DESILLUSION MAGAZINE) MUSIC: MOUNTAINS - LIVING LENS, THE CURSE OF SINGAPOR SLING - NO SOUL MAN, TAJ MAHAL - STAGGER LEE