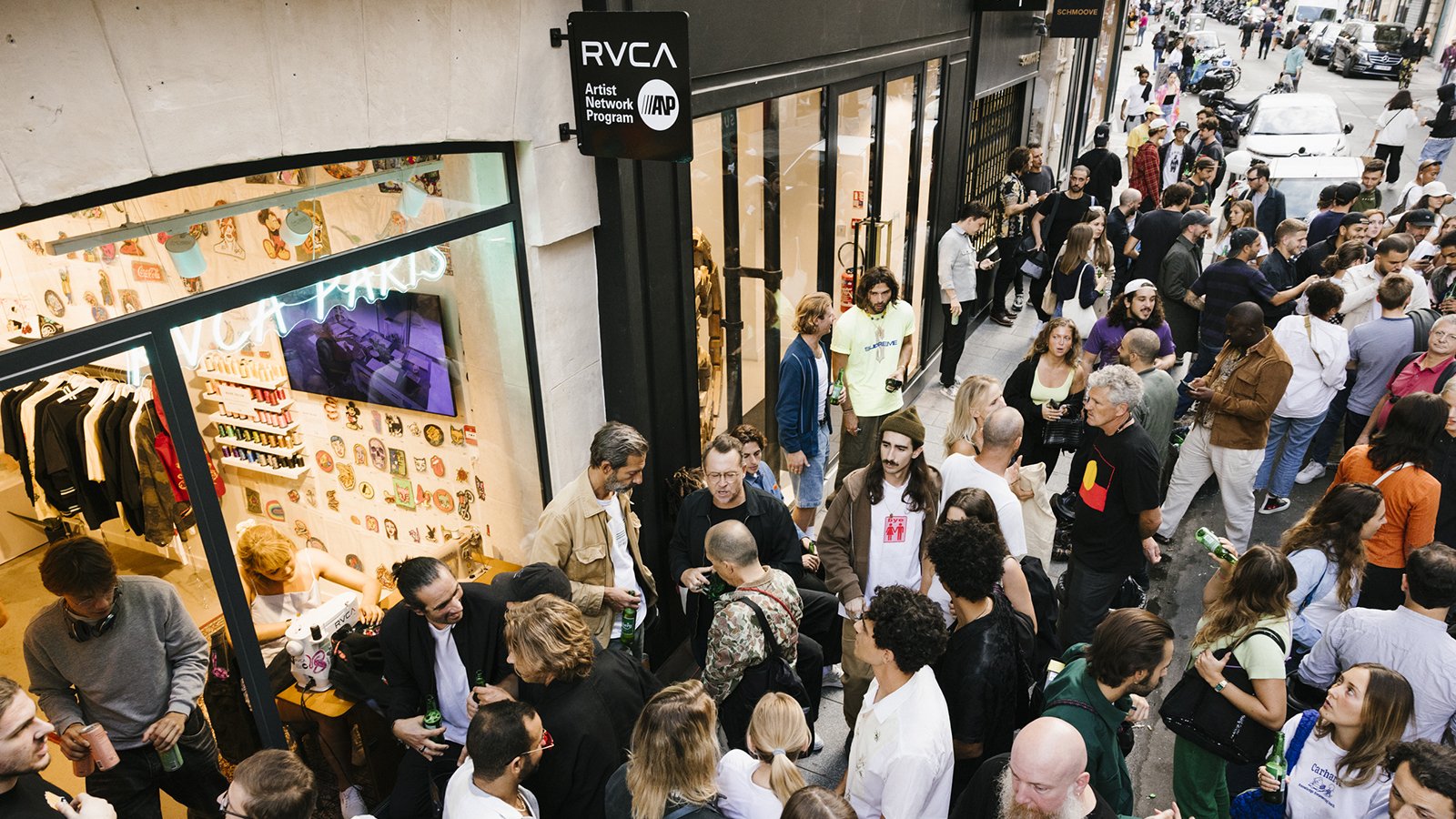 RVCA PARIS POP-UP STORE
44 RUE DU TEMPLE, 75004 PARIS, FRANCE
UNTIL OCTOBER 2, 2022
Following last year #RVCAParis event that gathered, hundreds of local community members, press, industry peeps, skaters, surfers, VIPs, hot locals and RVCA advocates to celebrate the diversity of RVCA through photo exhibitions, video screenings, art installations, skate activations, surf exhibitions, screen printing, tattoos, DIY workshops, live music, RVCA is back in Paris.
Located in the heart of LE MARAIS, Paris, global destination for art, fashion and culture, the RVCA Paris Pop-up store showcases a unique mix of an art gallery and exclusive artists collections.
Open until October 2nd, this new retail experience presents the Artist Network Program collections from Benjamin Jeanjean, Mark Oblow, Ben Horton, Matt Leines, Andrea Wan, Matty Matheson, Camille Rowe, Martin Ander, Superblast & Jérôme Romain. This store also offers an exclusive selection of Artoyz, art pieces, limited screen prints, books, custom patches, accessories, and even flash tattoos.
At last, a special tattoo studio is waiting all tattoo enthusiasts to be inked. On demand at the store.
RVCA STORE PARIS : 44 rue du Temple, 75004 Paris I OPENING HOURS : All week 11am - 7:30pm / Sunday 2pm - 7:30pm
RVCA PARIS POP-UP STORE OPENING
THANKS ALL FOR COMING!