RVCA x Mister Carton | ANP Exclusive Collection

"You're collecting a piece from two friends, doing this from the heart, doing this from the street. This is our motto, this is our mantra, the balance of opposites. Good times, bad times, these opposites attract." - Mister Cartoon.
The undisputed king of Chicano style, Mister Cartoon's world-renowned artistry pays homage to street art, lowriders, and LA. Cartoon has a long history of special projects with PM Tenore and RVCA, but this marks his first full collection with the brand. Mister Cartoon began tattooing PM Tenore soon after they met, and the two developed a long friendship. Their mutual respect for each other's work is a thread of inspiration they share, and the collection reflects that.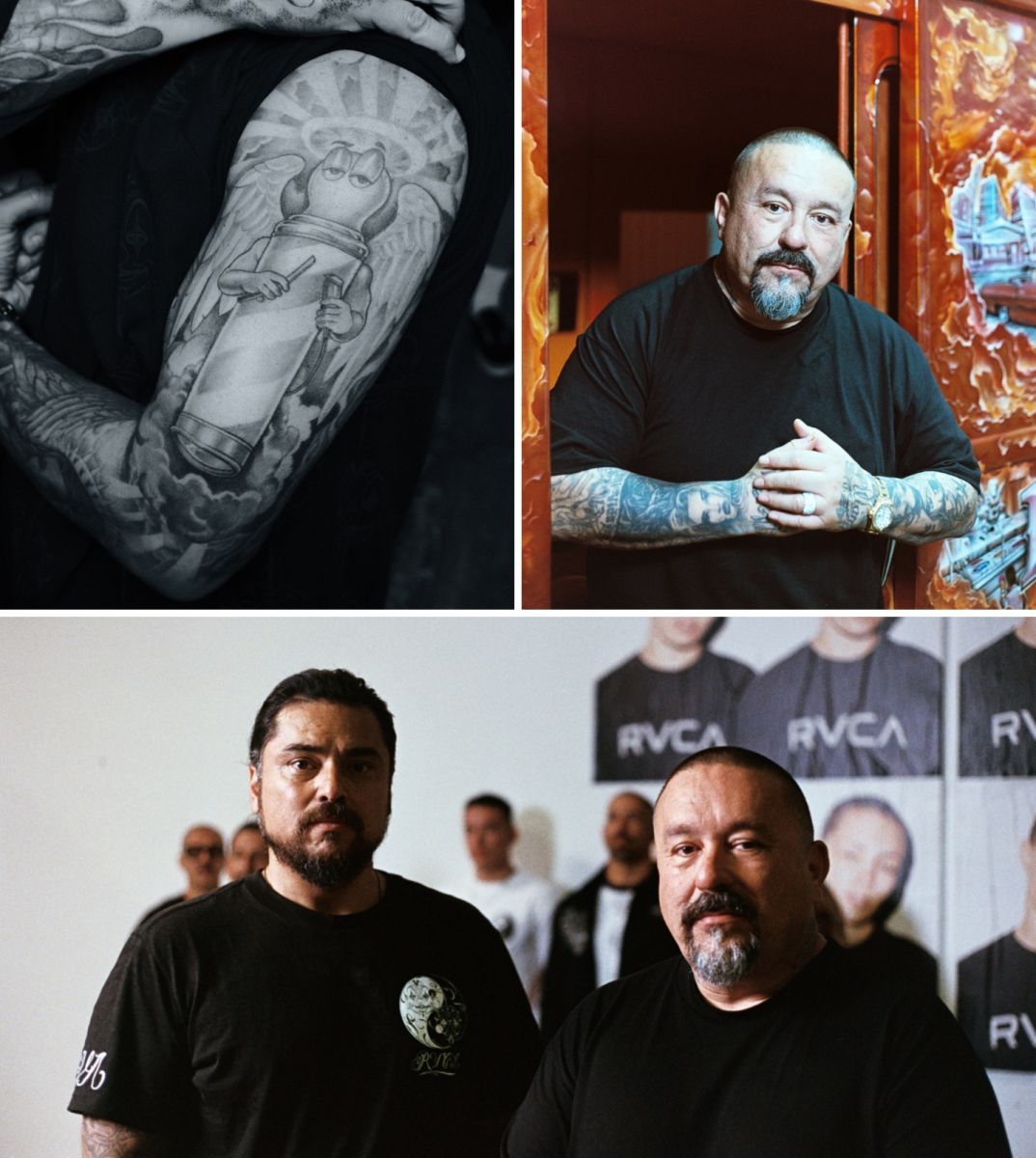 "It's easy to work with Pat," Cartoon says. "He was a real student of lettering. I couldn't wait to write those letters my way."
The mutual apprecation for text and balance is threaded through the collection for a timeless and collectible quality. Featuring iconography from Cartoon's clouds to the Yin Yang, masks unfurling their ribbons, refined loops and lines of signature script that says "The Balance of Opposites." With a focus on monochromatic pieces with delicate yet bold linework and symbolism, this collection is authentic to both Mister Cartoon and PM Tenore's modes of design.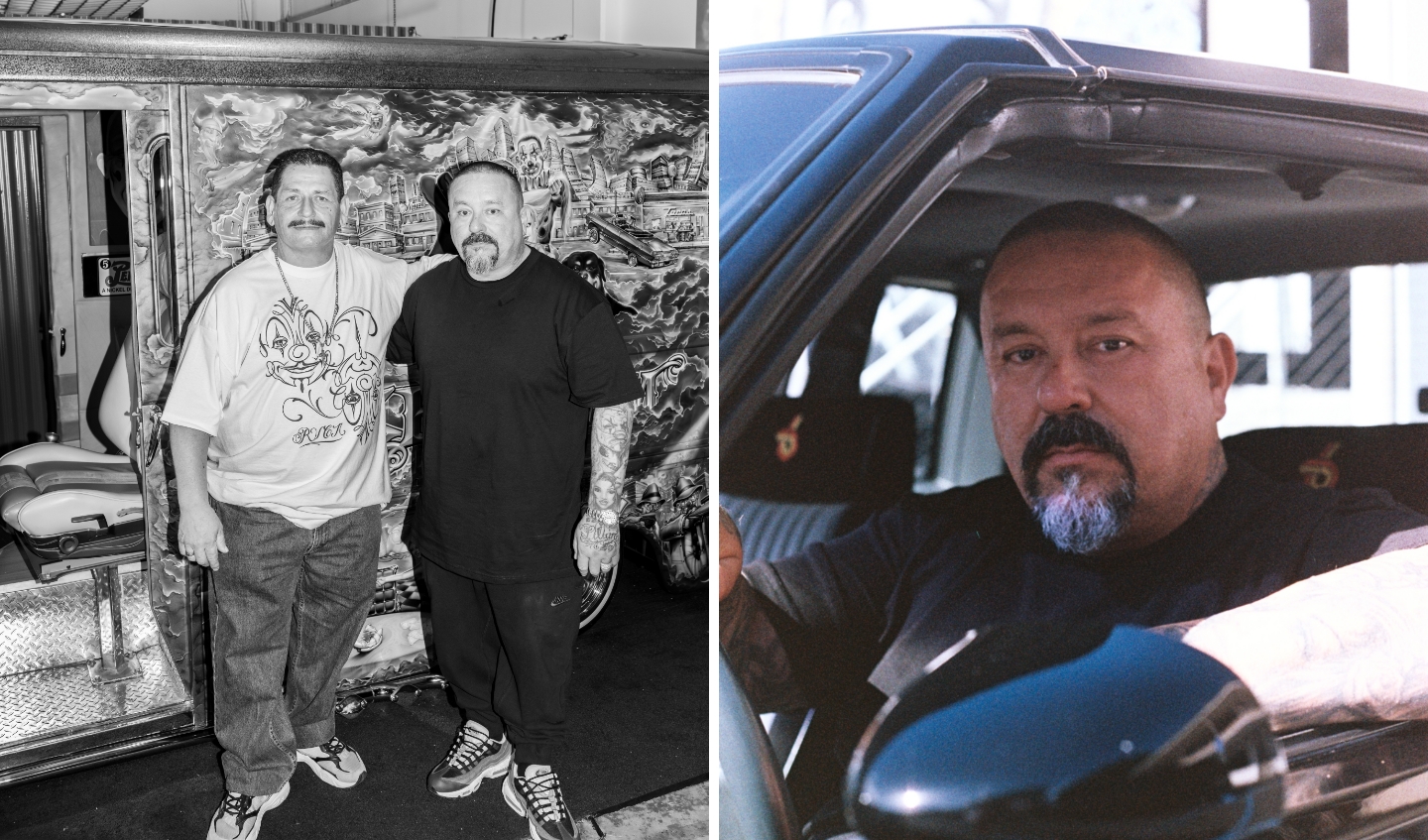 "This was easy to do. We are only gonna put out what we do on the daily. We never stray too far from the core audience or what we believe in." Said Cartoon. "I brought my Buick Grand National 87' to the photo shoot, and he was able to shoot my family with the car.. No models were hired. This was all just people we were around. That's so important."
Authentic, clean, and put together just right. This limited-edition line is available now, but stay tuned for exclusive drops and highly collectibles throughout November.